Website Design with Cost-
Effectiveness

in Mind

Jacobito Design is a Santa Fe web design company. We provide free preliminary consultations, as well as proposals for those serious about getting great internet marketing results at an affordable price.

Get Your

Free Proposal

Today
What Our Clients Say

		


			


				
				

					


						

Having worked with Jacobito Design in the past, it was a clear choice for us at Double Take to commission them to redesign and add a store to our website. The professionalism, dependability, and easy to understand tech vernacular exemplified by Jacobito is of top quality service. The redesign was seamless and our new web store is a well-functioning, boutique style store front with an easy to manage backend. I highly recommend Jacobito Design for your design needs and look forward to working with them in the future.


						
						Santa Fe Double Take
					   


				

				

					


						

Working with Jacobito has been a delight: They are easy to work with, excellent web designers and our website is better than we could have imagined. We highly recommend Jacobito Design, and we look forward to working with their team again in the future.


						
						The Rugman of Santa Fe
					   


				

				

					


						

"Jake at Jacobito Design really helped us get going with our website redesign. We now have a site that is easy to use and illustrates the type of jewelry our family has created for decades. Jake designed a website that functions just the way we envisioned."


						
						

Gusterman Silversmiths


					   


				

				

					


						

"We needed a website that was easy to use, was optimized for the web and reflected how we wanted our business to be perceived. Jacobito Design addressed all of our concerns with very little effort. We plan to work with Jacobito Design for years to come."


						
						Metro Building Products
					   


				

			


			
		


			
Design Services Offered
Website Design
Jacobito is a full-service Santa Fe web design agency. We consult and guide our clients through the web development process from conception to finish. We specialize in affordable custom websites that meet any budget - from corporate websites to personal blog sites.
<! ----------block #1 ------->
Web Development
Our experienced New Mexico web development team creates user-friendly, responsive websites that work across all media platforms used in an ever changing internet atmosphere. Jacobito's focus is on helping our clients achieve their internet marketing goals.
<! ----------block #2 ------->
Search Engine Optimization
As a Santa Fe SEO Company, we've been honored to help our clients achieve search engine optimization goals that otherwise wouldn't have been reached without a comprehensive internet marketing campaign that drives customers to their website.
<! ----------block #3 ------->
Mobile-Friendly Websites
Because Google favors mobile-first website over, static-width websites, we make it a priority to let our client's know how important it is to have a website that functions on smartphones, tablets, laptop, and desktop computers.
<! ----------block #4 ------->
eCommerce Shopping Carts
We build shopping cart websites that are secure and easy to manage. E-Commerce platforms we favor over other platforms are WooCommerce that works well with WordPress. BigCommerce is another we're very familiar with as well.
<! ----------block #5 ------->
Logo Design & Branding
Our Santa Fe logo design team has extensive experience helping companies with new logos, taglines, and branding as a whole. We help our clients understand the branding process and surpass every expectation they have in that process.
<! ----------block #6 ------->
Copywriting - Content Creation
Jacobito Design understands that first and foremost, content is king with regards to search engine optimization. Therefore we work with our clients to come up with original content that helps drive customers to their website and further through the goals of their website.
<! ----------block #7 ------->
Website Hosting
Since the beginning, Jacobito Design has provided competitive Santa Fe website hosting. We pride ourselves on offering tiered hosting that covers everything from WordPress hosting to simple hosting were an email is needed.
<! ----------block #8 ------->
Maintenance & Support
A large portion of Jacobito Design's business happens to be website maintenance and support. We understand that owning a website and maintaining the content within can be a lot of work. So we work with our clients on consultation, training, as well as tasked updates.
<! ----------block #9 ------->
Featured Web & Logo Design Projects
From Our Internet Marketing Blog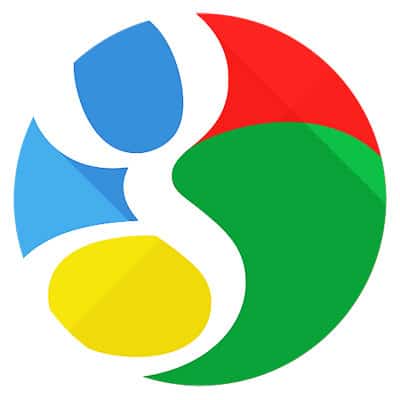 In this post, we'll outline some issues your site may be afflicted with, in terms of being Google-fr...
Read more